Raising the Standards in Affordable Housing
Our team members are dedicated to creating long-term value for our stakeholders and in the communities we operate. Lincoln Avenue Communities invests in affordable housing to strengthen communities. Our company develops quality, affordable homes while delivering social, environmental, and financial returns. Our team of top-tier professionals cares about our impact and results. We create and implement a range of innovative solutions to support our residents and communities.
Our vision is to raise the standards in affordable housing investing, ownership, and development with integrity, excellence, teamwork, and accountability.

Building affordable properties from the ground up
New construction utilizing 4% and 9% tax credits is a major focus for Lincoln Avenue Communities and will result in the addition of thousands of new affordable housing units.

Ensuring existing affordable units are not converted to market-rate and investing in the renovation of units
Our extensive tax credit renovations deliver the same high-quality product as new construction and are fast, minimally disruptive, and cost-effective.

Providing long-term stability for working families that are often priced out of supply-constrained neighborhoods
We deploy innovative strategies to preserve at-risk naturally occurring affordable housing and target serving residents earning between 60% and 120% of the area median income.
We proudly serve more than 50,000
residents across 26 states.*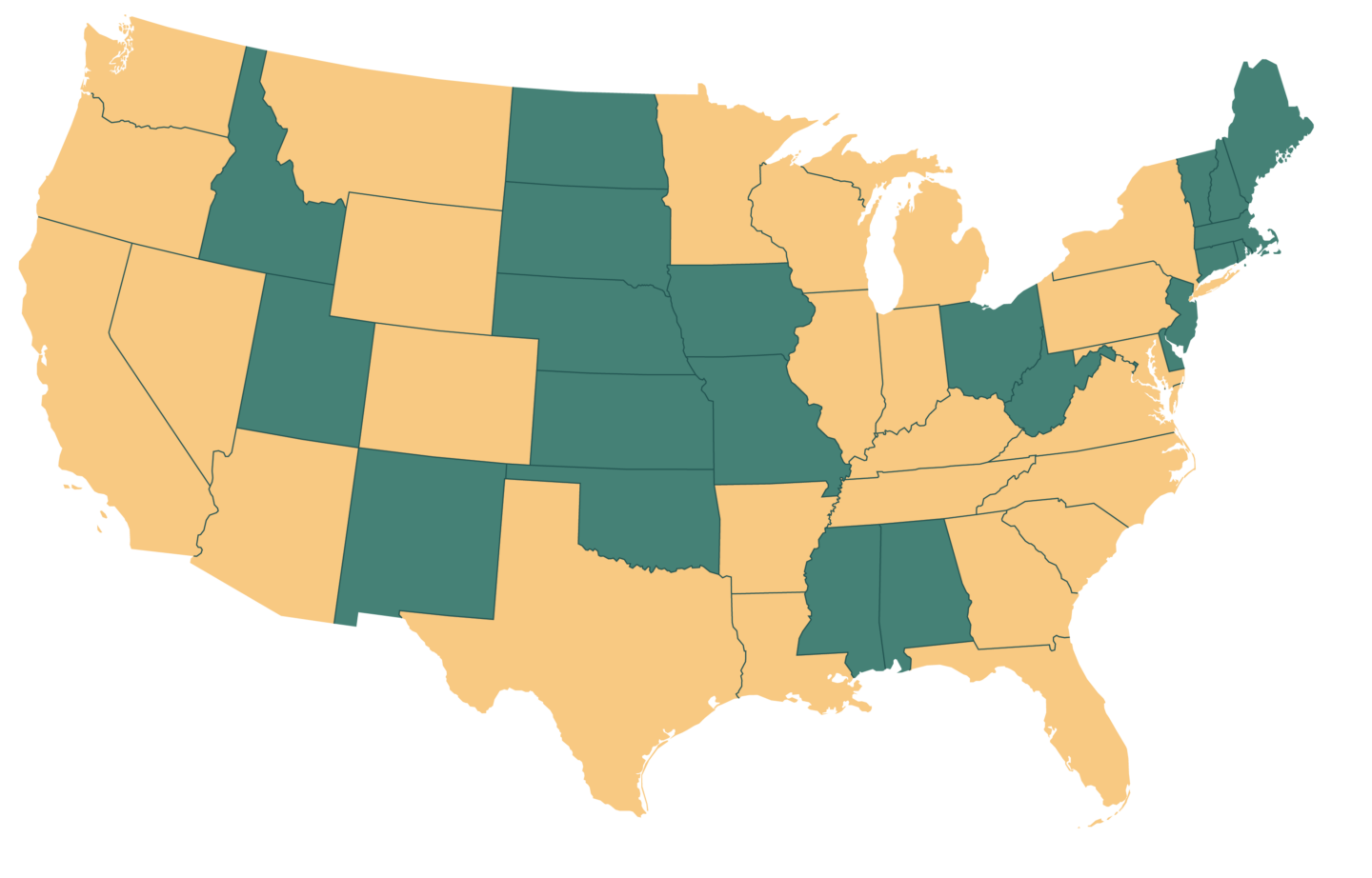 = States in which we operate
*Unit and property counts include properties where LAC is an active owner and where LAC is an investor only.



Our rehabilitation in Fort Lauderdale, FL included interior, exterior, and accessibility upgrades. Units received new low-flow water appliances, energy-efficient HVAC systems, and LED lighting.
Malibu Bay is located just west of Downtown West Palm Beach adjacent to a vibrant retail corridor in a residential area. Through our recent rehabilitation, we extended the existing affordable restrictions and completed significant environmental upgrades to the property, including adding new solar panels.
We are pioneering an affordable housing project with the City of Alameda, CA to convert an existing market-rate property to a workforce housing property, adding 100+ units to the affordable housing supply in the Bay Area—the second-most-expensive housing market in the country.